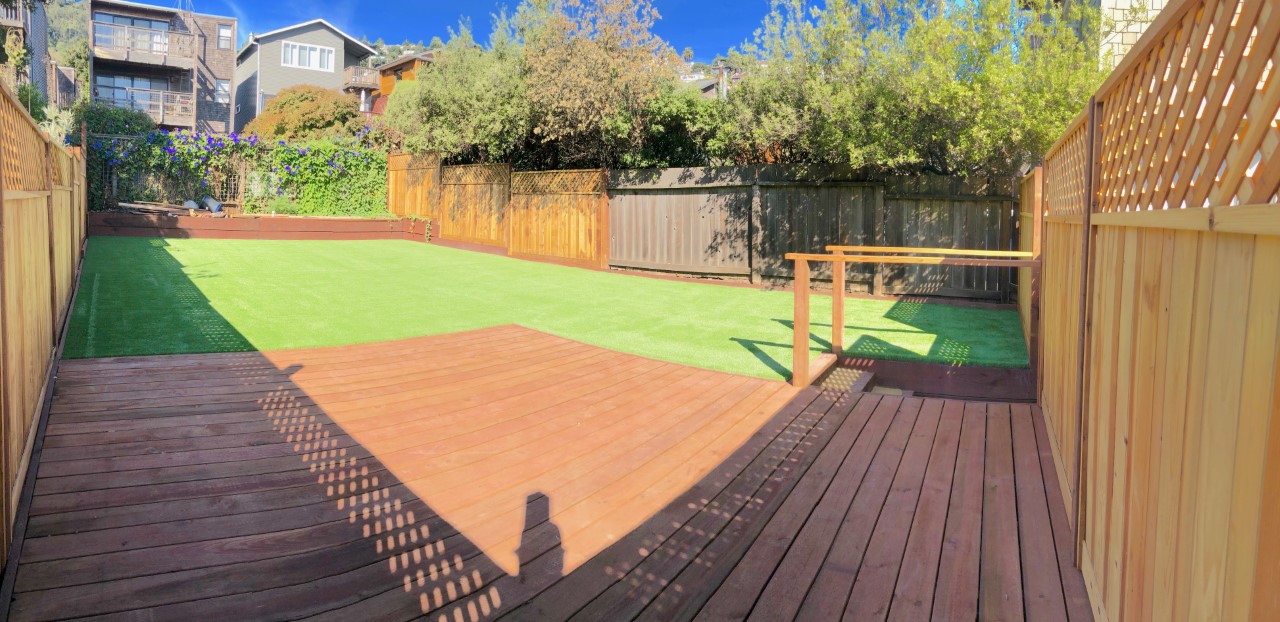 Our huge private play yard!
Used by our professional walkers, House and Hound Sitters private play yard ensures your dog has fun in a clean, safe, and supervised area.
No more filthy dogs coming home from walks after it rains! Our artificial turf will keep your dogs clean while running to their hearts content.
The secure play area will allow "escape artists," dogs with poor recall, and even dogs who don't get along with others a chance to run off leash!