from a half hour to a two hour visit, one or mulitple times per day, we can customize a schedule that makes sense for your household
no additional charge for medication visits
all walks start and end at your home
weekends and visits before 8am or after 6pm are available - additional 20%
holiday visits by appointment - additional 40%
we are sorry, however, due to recent unforseen issues we no longer care for kangaroos

* service area - Sausalito, Mill Valley, Tiburon, Belvedere
1/2 Hour $25.00
each additional 1/2 Hour $10.00
Two or More Visits Per Day:
each additional 1/2 Hour $15.00
same visit, each additional 1/2 Hour $10.00
we can keep your pets company so they're comfortable and happy while you're away
all visits have a dedicated professional primary and backup sitter so there is never an interruption in your pets care
overnight visits start at 7pm and end at 7am
no additional charge for weekend or holiday visits
a midday walk can be added at 60% off the normal rate
Overnight $70.00
24 Hour Care $150.00
local trips include the Sausalito, Mill Valley, Tiburon, Belvedere, Corte Madera area
time during a pet appointment is charged at the pet visit rate and is extra
Local Visit $15.00

Out of the Local Area call for pricing
Are you looking for an outdoor space your animals can call their own? Having an outside space can let your animals enjoy the sun and fresh air without needing to turn your whole yard into Fort Knox. A dedicated space helps managing sanitation, and will protect your pets from wild life while giving them the freedom to run around even if you can't be outside with them. Let our
experienced design and implmentation team help you
turn your vision of a pet sanctuary into reality!
Give us a call today.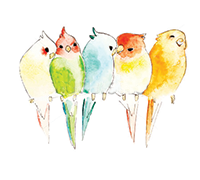 Call us today with any questions or to set up a time for us to meet and customize your in-home visits